Posted by The Bald Guy on 11th Jun 2022
Three Completely Made-Up Facts About Father's Day

With Father's Day right around the corner, we are all going to see blog post,
after blog post, after blog post about the origins of Father's Day.

How did it start?

Who started it?
What's with all the golf stuff?

Are stores just trying to unload golf balls or something?

Does stock in Callaway Golf go through the roof in June?

After all, we all know that Taco Bell stock goes up every Tuesday
and crashes every Wednesday, because of Taco Tuesday, right?

Okay, we didn't mean for this to turn into financial advice. Sorry.

Please don't invest in Mexican food every Tuesday.
Remember, this blog is full of made-up facts.

Let's get back to some standard Father's Day questions.
Should she we get a gift for our stepfather? (if we have one)
Do we get him the same thing we get our birth father? (If we know who that is?

What if they talk to each other about their gifts? Will they be mad?

These are all great questions about Father's Day, but if you're looking for the answers
to those questions – you should stop reading right now.

We took a very different approach to our Father's Day blog.
Slightly darker? Yes.
Less accurate? Most definitely.
Sacrilegious? We don't think so, buy you tell us.

So here it is, our first blog post. And if no one likes it, it may be our last.

Three Completely Made-Up Facts About Father's Day.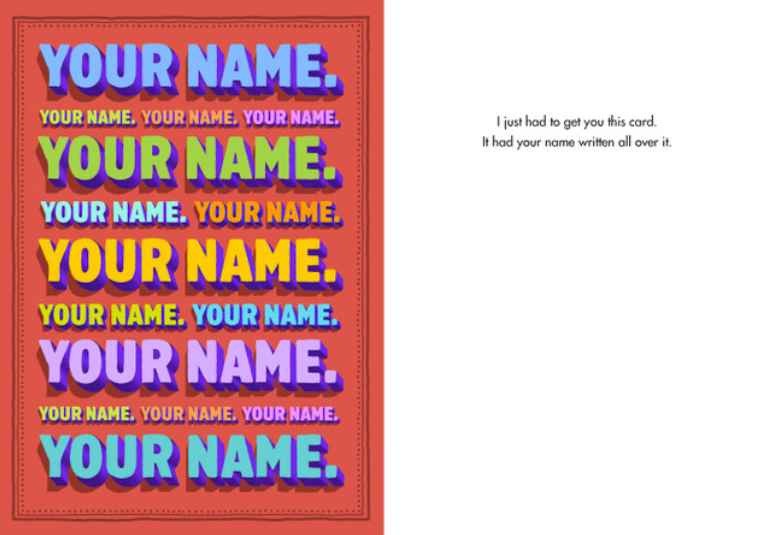 Fact #1: Father's Day was NOT originally intended to celebrate the male parent.
It's widely believed that Father's Day was first conceived of in the year 1909.

But it wasn't. It was actually conceived of two years earlier, in the year 1907.

That's right. That's something the other blogs don't tell you.
Or maybe they don't even know, because they didn't do any fake research like we did.

The true story of Father's Day is a much, much darker tale

Father's Day was not even originally intended to celebrate fathers.

Did you know that?

It was actually conceived of to honor a man with the first name "Father."
His birth name was "Fatheron," but his friends called him Father as a slightly shorter nickname.
Ironically, Fatheron never had children and was never a father.
He was rendered sterile at birth.
Remember, he was born in the late 1800's and doctors really didn't know what they were doing back then.

It's actually a very sad story because, Fatheron, always wanted to have kids.

Depression is something Fatheron dealt with his entire life.

One year, he was particularly depressed that all his closest friends forgot his birthday.

He celebrated alone that year. It was terrible. He actually sang the birthday song to himself.

But then, some of his friends decided to throw him a belated "golf themed" birthday party after golf one Sunday.
That golf outing took place.................on the third Sunday in June.

And ever since, the third Sunday in June has been known as Fatheron's Day or Father's Day.

Incidentally, Fatheron's real birthday was in March.

But it took his friends three months to find a day they could all get together for golf.

They all had very busy schedules and worked 70 hours a week.

Remember, this is before the Fair Labor Standards Act was passed in Congress in 1938 that established the 40-hour work week.
So that's is the real reason that the third Sunday in June is referred to as Father's Day.

And that's also most likely why so many Father's Day gifts are golf related gifts.

Unfortunately for Fatheron, two years later, a woman by the name of Sonora Smart Dodd and her
public relations team took credit for inventing Father's Day and Fatheron was soon forgotten.

Fatheron couldn't do anything about it because he had no access to a public relation team to get the word out.

So, Sonora Smart Dodd went down in history as the originator of Father's Day.
This haunted Fatheron for the rest of his life.

Fortunately, he died just two weeks later of hepatitis, so it didn't haunt him for very long.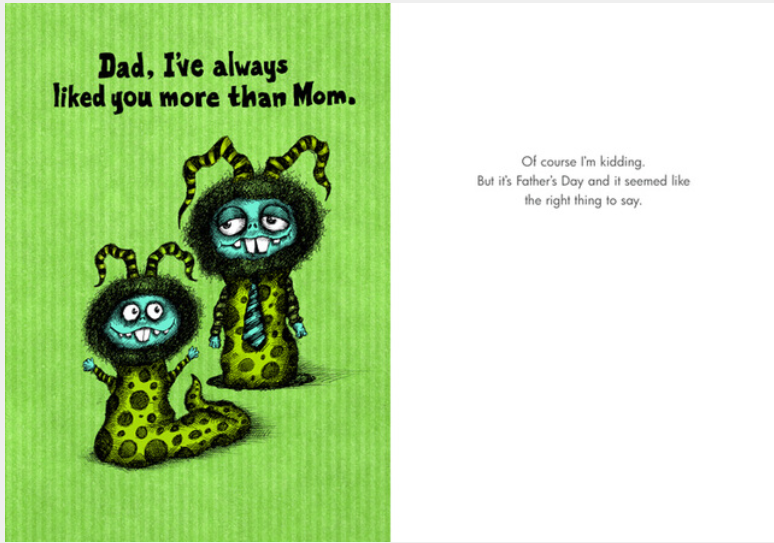 Fact #2: The reason churches are closed on Father's Day.
In 1972, a church in rural Georgia became the first church to close their doors on Father's Day.

Instead, they held Sunday Services on the Saturday before Father's Day, so the fathers in the parish
could enjoy a leisurely day of golf on the third Sunday of June.

This quickly spread throughout the United States and Canada – and as of the 2020 Census,
it's estimated that 72% of all Episcopalian, Baptist and Lutheran churches close their doors in honor of Father's Day.

Now is a good time to take a quick break from reading this to ponder whether your church is one of the churches
that closes its doors -- or is it one of the 28% of churches that don't care about fathers.

Or, maybe you should do a quick Google search will reveal that this is all made up and churches keep regular hours on Father's Day.
Eh, save yourself some time. It's made up, of course. That's literally the title of this blog.

Three Completely Made-Up Facts About Father's Day.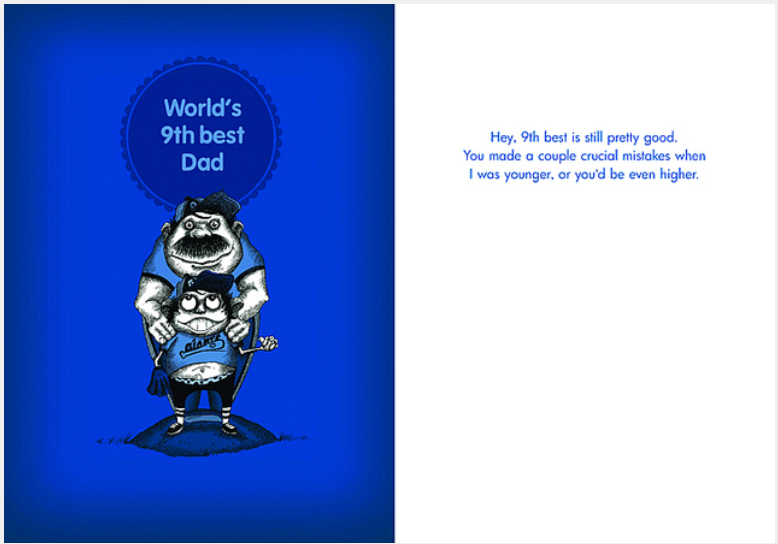 Fact #3: Fathers love getting ties as gifts on Father's Day.
It's true. Father's love it when you get them a tie for Father's Day.

They don't want something they can use. Or something they've always wanted.

They don't want the new iPhone or their favorite bottle of scotch.

They want a 59-inch piece of cloth they can tie around
their necks from 8am to 6pm – five days a week.
Not to mention weddings, funerals, and bar-mitzvahs.

They don't care if it's a silk and polyester blend with a sheen to it.
They'll proudly wear it year-round.

And they don't care if it's a wool tie for with less sheen and more of a matte finish,
they'll wear it in the Winter as a badge of honor in loving memory of the prior June when you gave it to them.

And if it has a wild and wacky design on it – even better. It'll be a funny conversation
starter when their boss tells them that their tie is completely inappropriate for the workplace.

So, when you give your father a tie this coming Father's Day and he tells you
how much he loves it – he's being 100% honest with you.

And he's most likely upset with your siblings for getting him something good.
Nice. You read the entire thing. You're amazing.
Unless, of course, you were just skipping down to the bottom to leave a mean review or something.

But if you did read the entire thing – thank you so much. We really do appreciate you far more than Hallmark would.

If you have any questions or comments about the blog, shoot us an email anytime.

Just be sure to specify if you want a real answer or a completely made-up answer.

We're happy to give you either one.

Okay, we'll leave you alone now. You probably want to go tell 8 to 12 of your funniest friends that they should buy some Bald Guy Greetings.

Good call. Be sure to work in the phrases, "laugh out loud funny" and "I almost pee'd my pants laughing."
Thank you again! Hallmark stinks.
-The Bald Guy